Bell Atlantic, Clarkstown, NY
New office building with switching and microwave transmission facility.
Catskill Aqueduct Pump Station, Greenburgh / Irvington, NY
Drinking water pumping station supplied by 15 KV feeder cables.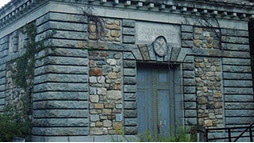 Central Heating Plant, Valhalla, NY
Rehabilitation of the Steam Boiler Plant for Westchester County Grassland Facility.
Coney Island Steeplechase Plaza, Brooklyn, NY
Built over the grounds of the old Steeplechase Park—one of Coney Island's most popular attractions in the first half of the 20th century—Steeplechase Plaza is a 2.2-acre open pedestrian plaza that serves as an entrance point into the more-recent Coney Island constructions. The plaza features the park's landmarked Parachute Jump, as well as the restored B&B Carousel, one of the park's oldest remaining carousels.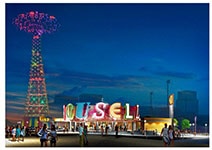 Glen Island Park, White Plains, NY
High voltage service upgrade and installation of submarine cable.
Hamilton Avenue Transfer Station, Brooklyn, NY
Installation of Cathodic Protection and Heat Trace Systems.
Mamaroneck Wastewater Treatment Plant, Mamaroneck, NY
Electrical work associated with new nitrogen removal system.
Millwood Water Treatment Plant, Millwood, NY
New Ozone water filtration system.
Queens North Shore Transfer Station, Queens, NY
Installation of Cathodic Protection and Heat Trace Systems.
Southwest Brooklyn Marine Transfer Station, Brooklyn, NY
Construction of a New Marine Transfer Station for the NY Department of Sanitation expanding to about 40,000 square feet. Work includes demolition of existing Transfer Station, dredging in area of new Transfer Station, environmental work, underground utilities, specialties, electrical work including instrumentation and testing of all equipment.